There will be a time that we have to say goodbye to our loved ones. Although it's a sad event in anyone's life, death is a sure thing that will soon happen to all of us. All we can do is to be prepared when that moment comes.

It's an excellent idea to have something that will help you remember that loved one even after passing. There are modern ways of keeping the ashes of your beloved family or even a dear friend. Nowadays, there is a necklace for ashes that can be customized for this moment.

Memorial Cremation Jewelry
The custom jewelry such an urn necklace is now available for those who always want to bring a part of their loved one closer with them forever.
There are different designs that you can choose from. That way, it will also be stylish, aside from knowing that your loved one will always be with you no matter what.

1.Urn Necklace for Women
It's a heart-shaped pendant where the ashes will be placed. This shape is made for women with floral design as well as space where you can add a message or the name of your loved one. It will surely be the best design since it represents that the person is always inside your heart.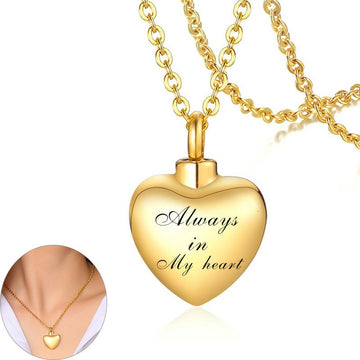 2. Hollow Urn Necklace
The hollow urn necklace can be a design that can be worn by either men or women. It has a cylindrical shape with a minimalist design that can be engraved. It's one of the typical memorial keepsakes since it has a unisex design that can be provided to the family.

3. Rectangular Urn Necklace
It's best to be worn by men since it has masculine edges. Although women can also have this design if desired. It has a rectangular pendant that will serve as an urn for the ashes. You can have it personalized with a message or the name to keep it forever.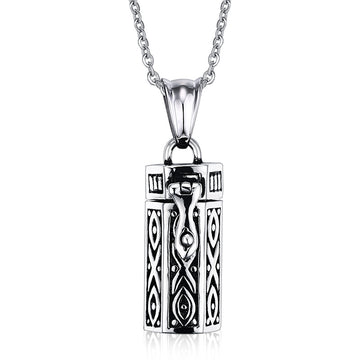 4. Pet's Urn Necklace
Petlovers are also making sure that their beloved pet will be remembered forever. This urn necklace is cylindrical with little paws or other designs that you want to place your pet. It's a great way to always keep them close to you even if they are not around anymore.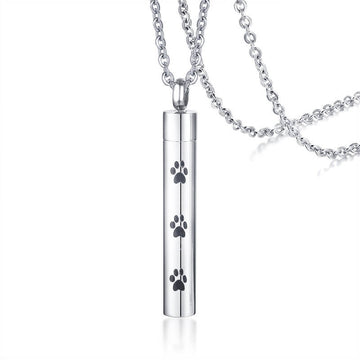 5. Teardrop Urn Necklace
A teardrop necklace can best represent your feelings when a loved one is already gone. This urn necklace can also be customized depending on what you want to be engraved there. It's an urn necklace for women that you can use on any occasion so your loved one can always be with you.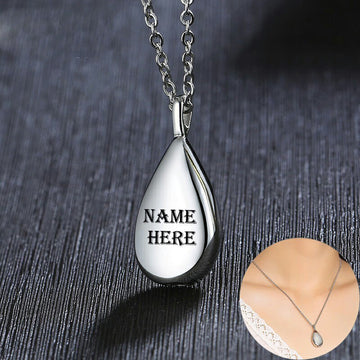 Conclusion
Cremation jewelry, such as the urn necklace, will help us to feel a little better about losing a loved one. Even if they are no longer around like they used to, you can still keep a part of their physical existence close to your heart.

It's a good reminder of their life around you as well as a good piece of jewelry that you can wear every day. It's better than the traditional urn since it stays inside the house. But with the urn necklace, everyone in the family can have their loved one to remain with them forever.